I don't "advertise" much here on the blog…but I am sooo excited that Young Living has put two new oils AND is now offering the Desert Mist Diffuser in the Premium Starter Kit!!!  Yep, that's right!!!  The much loved Desert Mist !!!!
But first, let me tell you about my additional Thank You Gift this month!  The Premium Starter Kit (PSK) comes with a $25 CASH BACK offer only through the end of March!!!  This is my personal Thank You gift to you after you order a "PSK" with me!
You will also get an entire community of oily friends that will be cheering you on as you start your oily journey!
So….read on and you see why you need to grab your Premium Starter Kit today!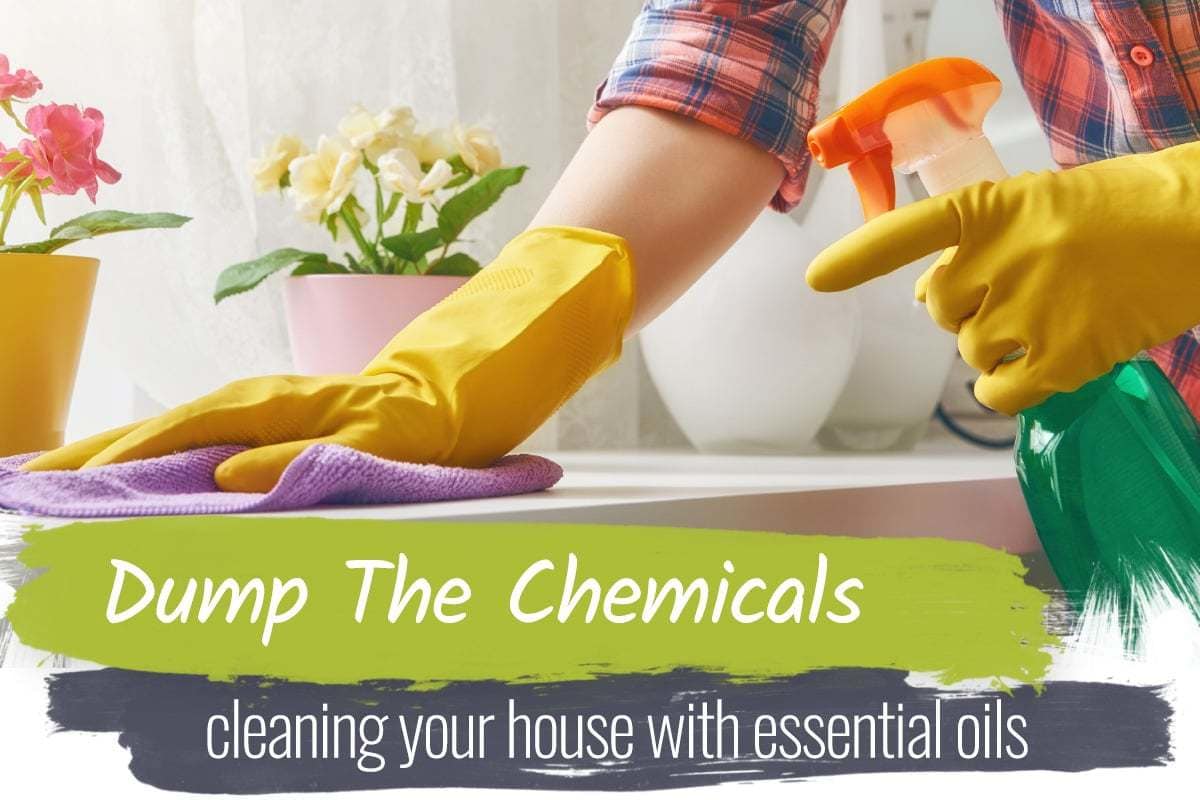 If you have small children in your home, you're probably no stranger to child safety locks on your cabinet doors.
And the reason is simple… think of all the harmful, toxic, dangerous chemicals hiding in plastic containers behind those doors. They're used to clean toilets, scrub sinks, and dissolve that disgusting glob of gunk that's been hiding behind the trash can for 3 weeks now.
But there's a better way.  Instead of stocking your home with unpronounceable toxic chemicals, you can use NATURAL essential oils for cleaning!
With the power that cleaning chemicals wield, we of course want to protect the precious little-ones in our lives from letting their curiosity lead them to a dangerous – and potentially fatal – accident.
*To be sure, you must always use essential oils with safety, according to the label, and in the correct amounts.
Getting Started
You can use essential oils for household chores alongside other natural products like bicarbonate of soda, Castile soap, and vinegar. Oils provide not only an amazingly-fresh aroma, but also put the elbow-grease behind the cleaning with their naturally derived, plant-based ingredients.
Some great oils for cleaning include Lemon, Lime, Tea Tree, Lavender, Pine, Cinnamon, Eucalyptus, Thyme, Orange, Rosemary, Peppermint, and the essential oil blends – Thieves® and Purification®.
All have cleansing properties and the bonus is that these oils have multiple purposes, so you can use them in all sorts of ways to support your health and wellness!
Cleaning Around The House
Here are a few ways to use essential oils in household cleaning…
Floors: Pop a few drops of essential oils into your mop bucket with hot water and a splash of vinegar. You'll get those floors sparkling clean.
 Toilet: A few drops of eucalyptus oil with some bicarbonate of soda in the toilet bowl will clean it, remove odors, and keep your bathroom smelling fresh.
Shower: Lemon oil + vinegar in the shower removes hard water stains and unsightly mildew. Soak shower heads for a sparkling shine.
Your Whole House: Combine 1 capful Thieves Household Cleaner and 2–3 cups water. This all-purpose cleaner can be used on any surface in your home for dusting, spot cleaning, scrubbing, or any other cleaning need.
Now you can actually ditch overpowering and harsh chemical-based products and keep your home smelling fresh and clean, using all-natural ingredients!
How's that for the power of mother nature?
 Here is what you get in the Premium Starter Kit….
Lavender 5-ml
Peppermint Vitality™ 5-ml
Lemon Vitality™ 5-ml
Copaiba Vitality™ 5-ml
Frankincense 5-ml
Thieves® Vitality™ 5-ml
Citrus Fresh™ 5-ml
Raven™ 5-ml
DiGize™ Vitality™ 5-ml
PanAway™ 5-ml
YOU ALSO RECEIVE:
Stress Away™ 5-ml
AromaGlide™ Roller Fitment
Thieves Household Cleaner 1-oz. sample
10 Love It? Share It! Sample Business Cards
10 Love It? Share It! Sample Oil Bottles
2 NingXia Red™ 2-oz. samples
Product Guide and Product Price List
Essential Oil Magazine
Essential Edge
Member Resources
Your wholesale membership, with product discounts
Access to our exclusive Oily Facebook Community
Click here to grab your Premium Starter Kit and then comment below so I can send your $25 CASH BACK as my Thank You for starting your essential oil wellness journey with me today!
You won't regret it!!  We sure don't!
Thanks to Fyzzbee for the awesome subscription newsletter that provided all of this information!